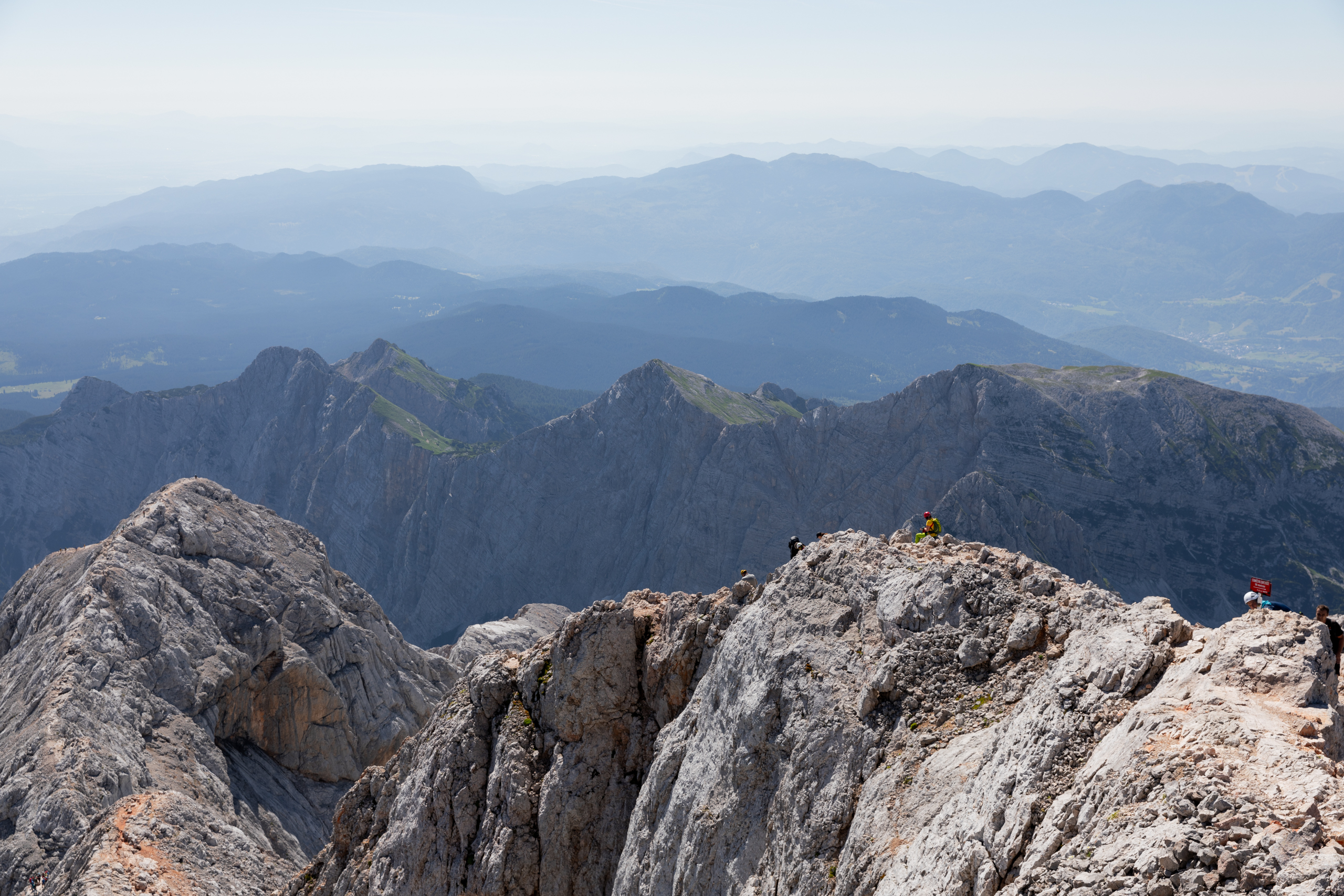 Hiking
Enjoy and discover a diversity of flowers while walking along the slopes and deep forests. In the surroundings of Stara Fuzina you find the Bohinj lake (5 minutes walk), the 20 m deep Canyon of Mostnica (10 minutes walk), the mountains Vogar and Studor, the idyllic meadows in the vallies of Uskovnica and Voje. During youre hikes you can find several mountain huts where you can rest and have something to eat and drink. In some of them you can buy cheese and other local produce.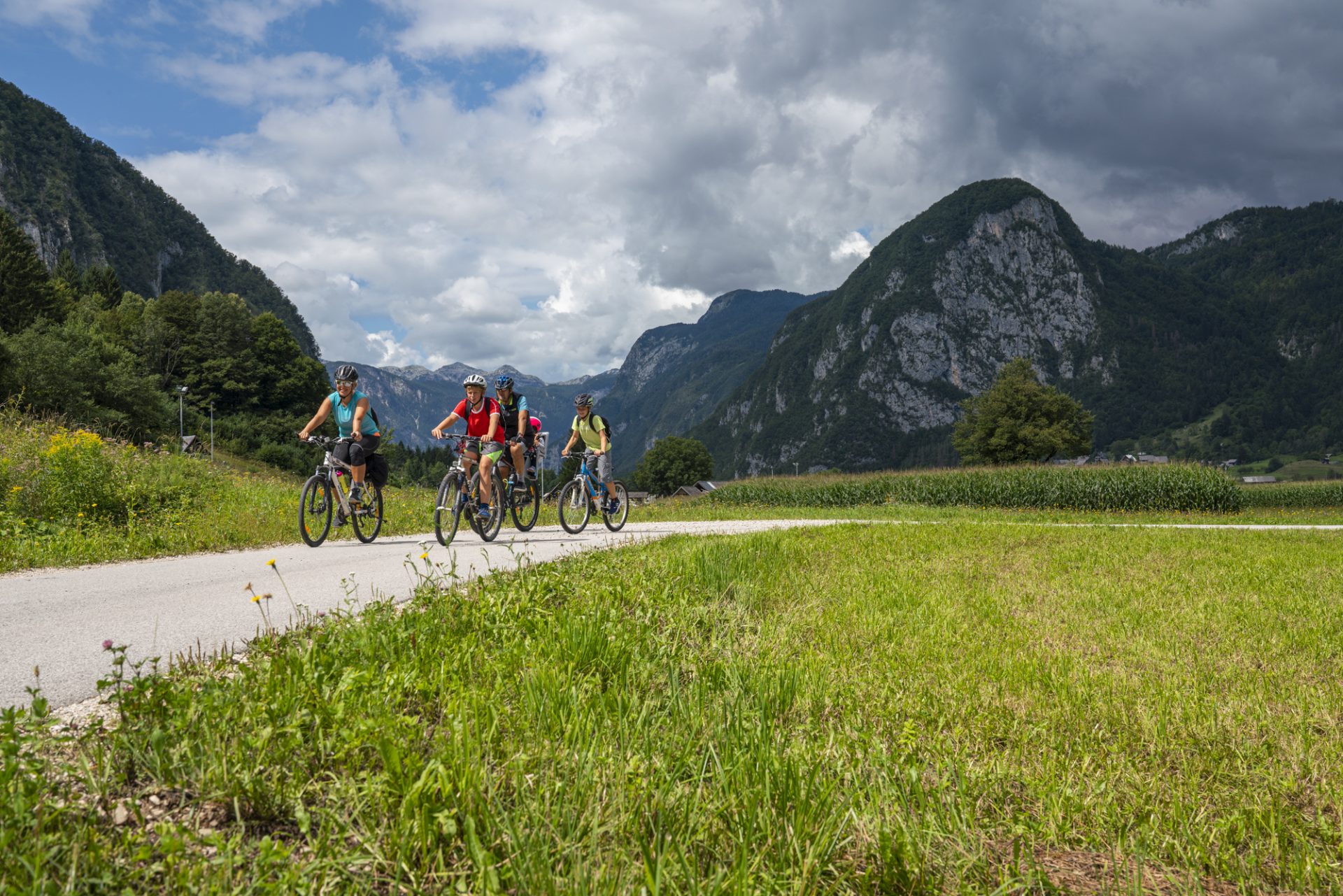 Biking
Bohinj has a number of cycling routes suitable for different types of cyclists. Families will probably like the Bohinj Cycling Route the most, while more demanding cyclists will like the two stages of the new Juliana Bike touring bike trail. Vogel ski center offers exiting downhill biking. We highly recommend booking guided adventures via our partner Hike & Bike.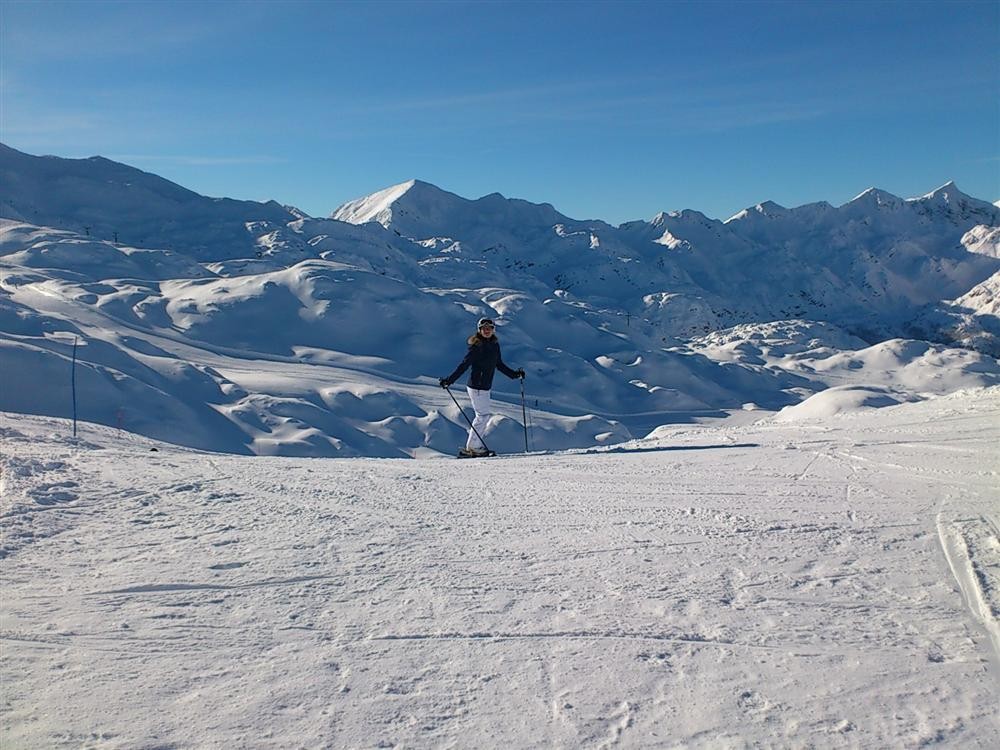 Skiing
Vogel Ski Resort lies only 5 minutes by car or bus from the Vila Jelka and within the Triglav National Park above Lake Bohinj. Its extraordinary location and magnificent natural beauty combined with excellent services guarantee an experience you'll never forget. Vogel is a calm ski resort, perfect beginners, families and intermediate skiers.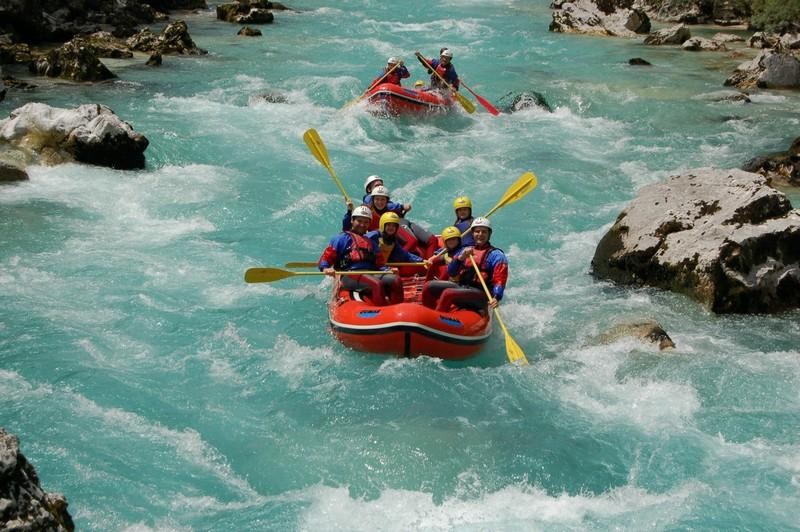 Rafting
There is easy rafting possible on the upper part of the Sava Bohinjka River which runs from Lake Bohinj towards Bled or the Sava River running south of Bled. More challenging is the section of the Sava Bohinjka between Soteska and Bohinjska Bela.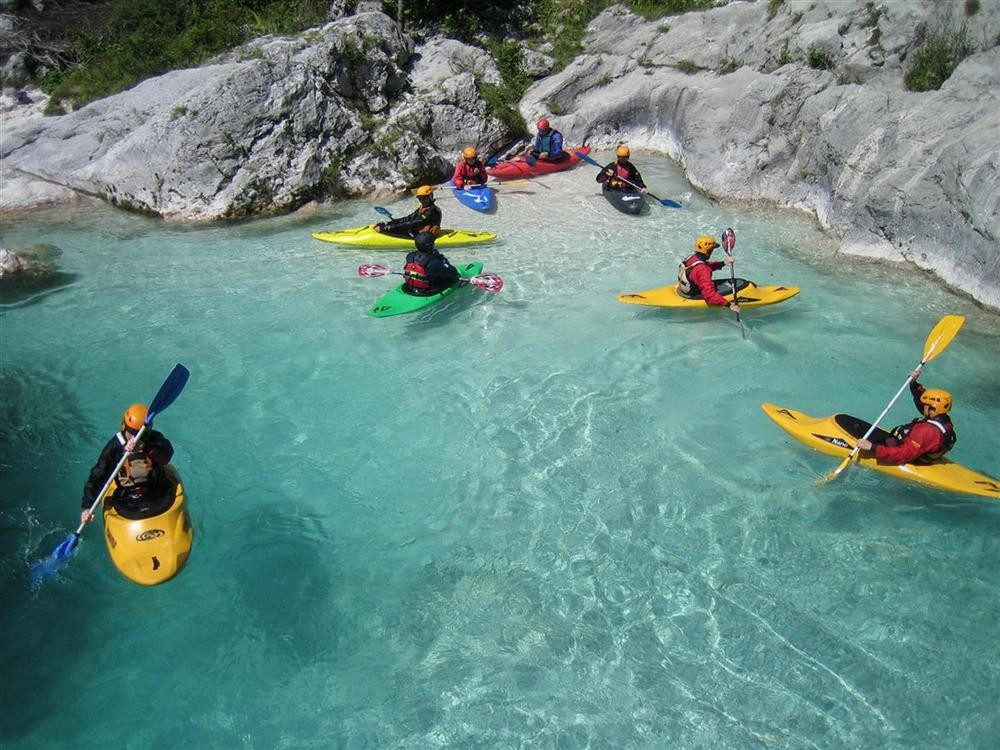 Kayaking
Lake Bohinj itself offers easy beginner kayaking, whilst there is excellent beginner – intermediate kayaking on the Sava Bohinjka River which runs from Bohinj to Bled or the Sava River running south of Bled.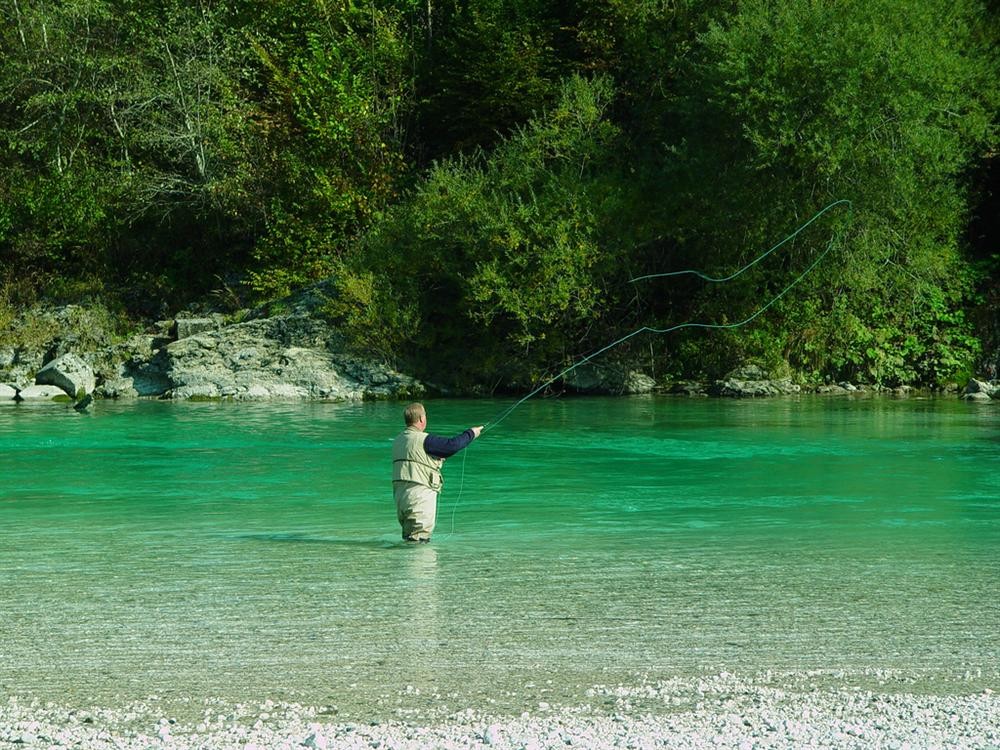 Fishing
Fishermen can test their skills in the lake of Bohinj. Fishing for catfish, pike, carp and lake trout is permited. In the Sava Bohinjka river fishing for grayling, brown trout and rainbow trout is allowed. Fishing permits can be bought at the Tourist office Bohinj.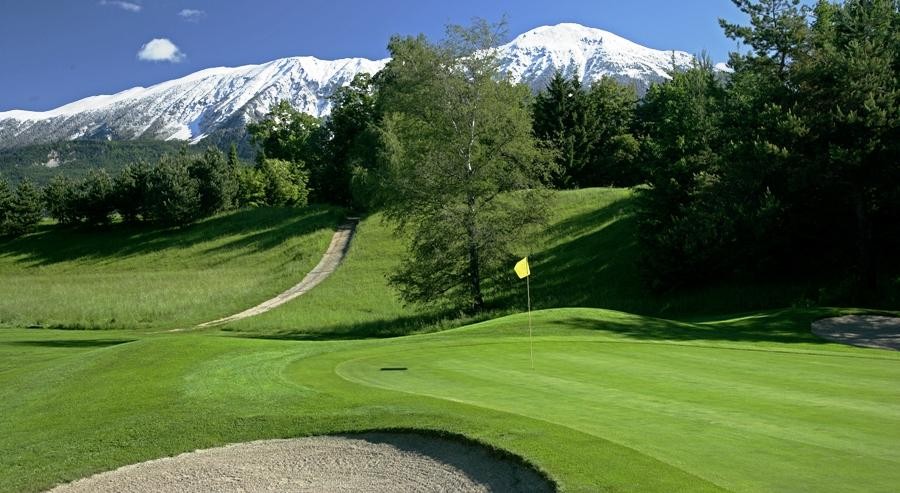 Golf
The golf course is located near Bled and runs from March to December. The course is renowned as one of the most beautiful in Europe. The golf course is situated 25 km from Stara Fuzina on a plateau, 60 m above the Sava river canyon. The truly dramatic backdrop with the high Karavanke mountains in the north and the sharp – ridged julian Alps with Triglav in the western horizon, will ensure the greatest pleasure and an unforgettable experience for golfers.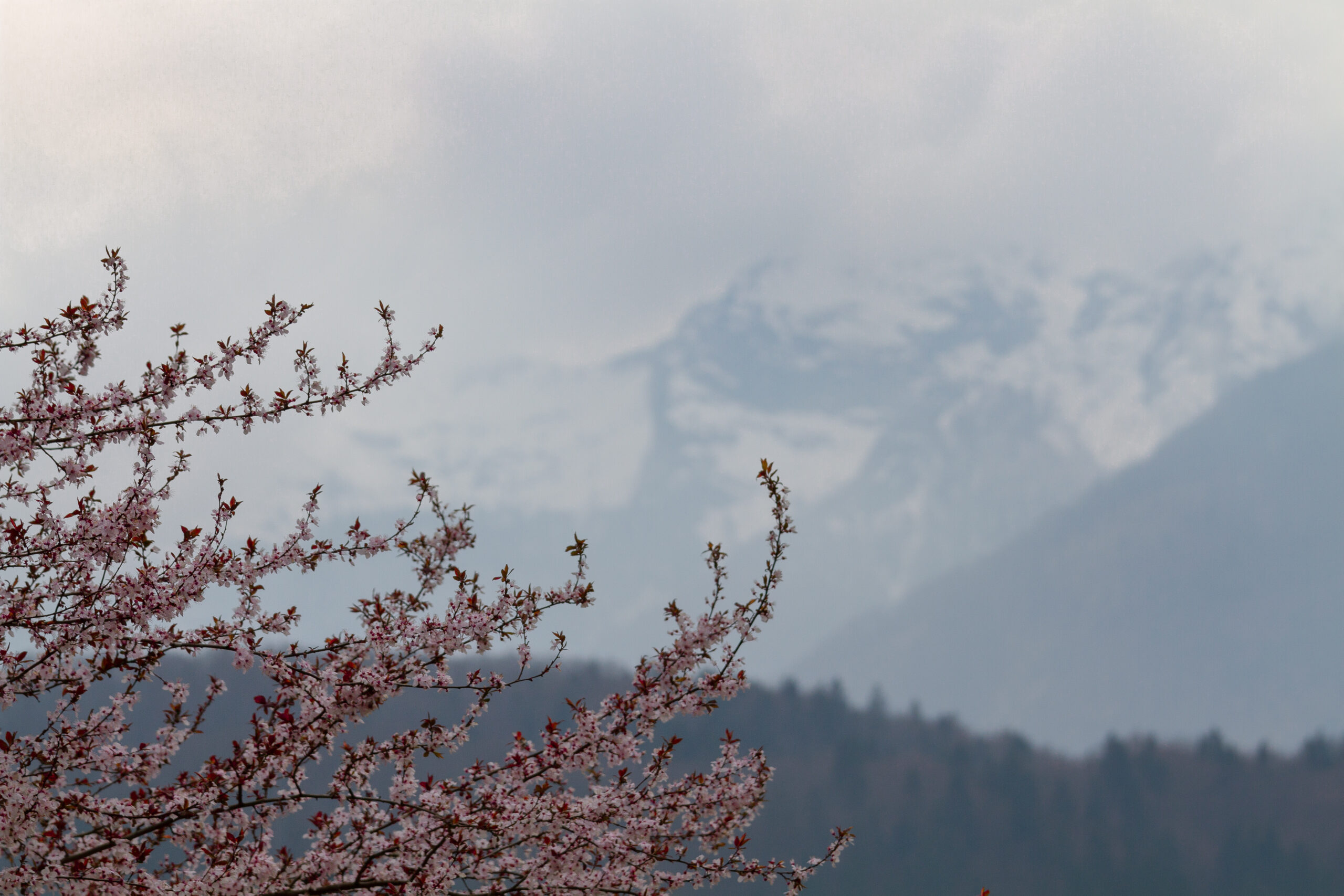 More activities can be found on the Bohinj Tourist Office website